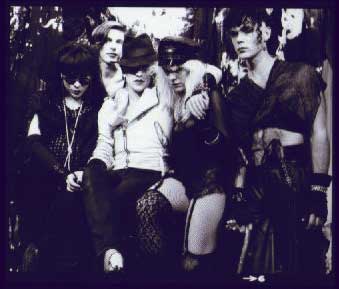 ...also known as
Christian Death discography 1999
. More about this page and credits
here
Last update : 09 april 2008
Added infos on Only Theatre of Pain cassette.
1982 - 1986

Only theatre of pain

Deathwish

Catastrophe ballet

Catastrophe ballet live

Ashes

The wind kissed pictures

The decomposition of violets (live)

Believers of the unpure

An official anthology of live bootlegs (live)

1986 - 1992
Atrocities
Jesus christ proudly presents (live)
Sick of love
The scriptures
Church of no return
What's the verdict
Sex and drugs and jesus christ
Zero sex
The heretics alive (live)
We fall like love/I hate you
All the love all the hate
Love and hate
Insanus, ultio, proditio, misericordiaque
Past, present and forever
Jesus points the bone at you ?


1992 to present
The iron mask
Skeleton kiss
Spiritual cramp
Mandylion
The path of sorrows
Invocations 1981-1989
Tales of innocence, a continued anthology... (live)
Iconologia (live)
Sleepless night (live)
The doll's theatre (live)
The rage of angels
Death in detroit
Deathmix
The best of Christian Death
Death Club
... and misc records
Check John's site
here
and
there
for a complete Rozz Williams discography
including Shadow Project, Premature Ejaculation, Daucus Karota, Heltir, EXP...

...........
Xdeathography website resurrected by Antön anton6@free.fr
many thanx to John Collins for the precious details and help !
thanx Fred for all the scans. thanx Nicolas and Edd.